What is MSK/About us
MEIHAN SHINKU KOGYO(MSK) has dedicated quality and technology development, devote sustained effort as a leading company in the field of plastic surface coating.
MSK continues to bring original product to the market, focusing on customers needs, as a Solution Provider based on the technologies of hard-coating and vacuum deposition.
Market needs creates new technology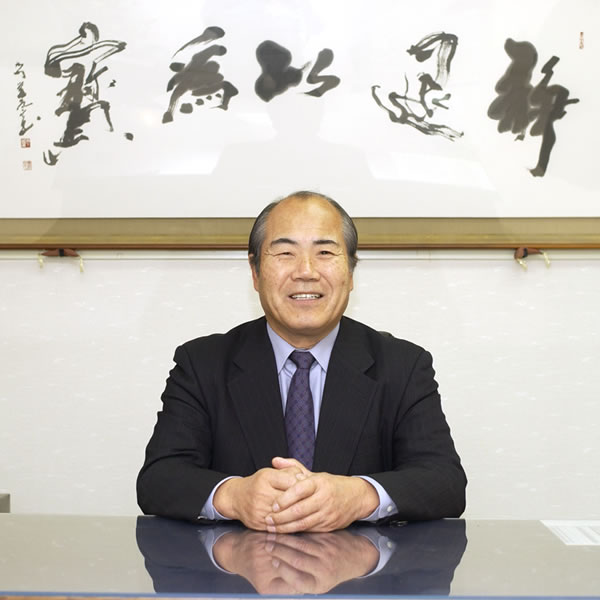 Since our establishment in 1968 when we began our business as a vacuum deposition company, we have pursued the technology of surface coating for plastics and have developed many kinds of coating: Hard-coating, Antireflection-coating, Antistatic-coating and so on, as a result of fulfilling the needs of the times. Behind this background, there has always been our challenging spirit, our delight in creativity, and on top of that, our delight in customer satisfaction. MSK will make every effort to move-up by concentrating all of our employees' energy, for the brushing up our cutting-edge technology without interruption, towards a new era. We would like to express our gratitude for the assistance you gave us and look forward to your continued support.
President Nissho Iwamoto
Management philosophy
To produce a products created by company's knowledge, technique and manufacturer power that contribute to society.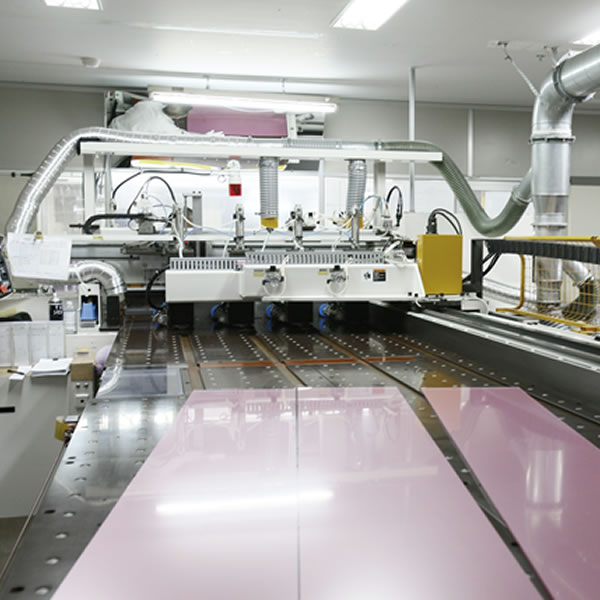 Quality policy

Every labor must understand quality control to prevent failure.
Give a prompt response to customer's request.
Maintain effective quality management system. If necessary, review the system and revise.
Set and share the target on quality with all labor in company to evaluate achievement.
Respect to the rules on each process.
Environmental philosophy

We give all our priority to environmental protection. We strive to develop eco-friendly products with sustainable technology in order to reduce the effects on the environment so that we can contribute to society.
Environmental policy

We consider environmental protection through all of our activities as manufacture of plastic and glass surface treatment process.
We work on "reducing waste" "promote recycle" "green procurement" "renewable resource" "saving energy" in order to prevent pollution.
Respect to "act" "regulation" "agreement".
Improve management system continuously.
Make an environmental protection plan to implement. And review the plan every year.
Every labor relates with MSK must understand our environmental policy.
We open our environmental policy to the public.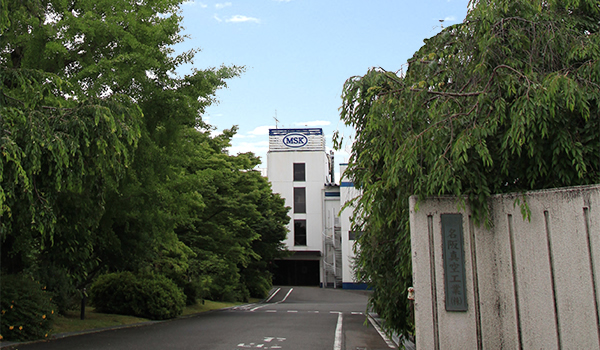 Company Name

Meihan Shinku Kogyo Co.,Ltd.

The President and Representative Director

Nissho Iwamoto

Senior Managing Director

Kenji Hashimoto

Director

Chiaki Sato
Establishment

1968

Headquarter/Kanan Factory

106-1 Koyama, Kanan-cho,Minamikawachi-gun, Osaka 585-0034, Japan
TEL:+81-721(90)3223
FAX:+81-721(93)5777

Description of Business

Surface Processing of Plastic Sheets & Films
Vacuum Depositing

Line Banks

Resona Bank, Kashiba Branch

Mitsui Sumitomo Bank, Tennouji Branch

Bank of Mitsubishi UFJ, Matsubara Branch

Osaka City Shinkin Bank, Kokubu Branch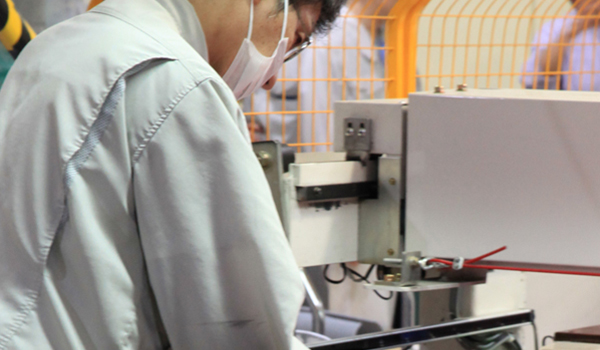 Headquarter: Kanan Factory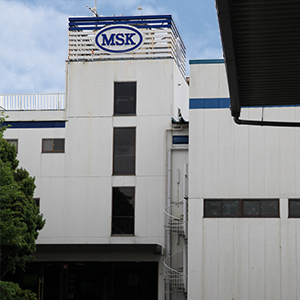 106-1 Koyama, Kanan-cho, Minamikawachi-gun, Osaka, Japan.
post code: 585-0034
TEL +81-721-90-3223
FAX +81-721-93-5777
Certified:ISO 9001 / ISO 14001
More info.
Nakasuji factory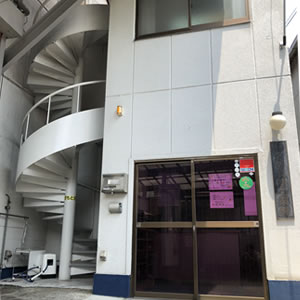 222-1 Nakasuji Shussaku, Kanmaki-cho, Kitakatsuragi-gun, Nara, Japan.
post code: 639-0217
TEL +81-745-76-7863
FAX +81-745-78-4329
Certified:ISO 9001 / ISO 14001
More info.
Kamada factory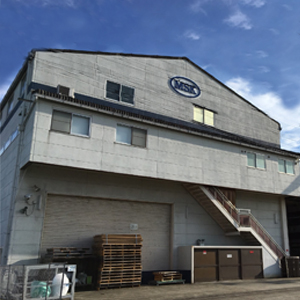 79 Kamada, Kashiba-shi, Nara, Japan.
post code : 639-0227
TEL +81-745-77-1190
FAX +81-745-77-0240
Certified:ISO 9001 / ISO 14001
More info.
Mie factory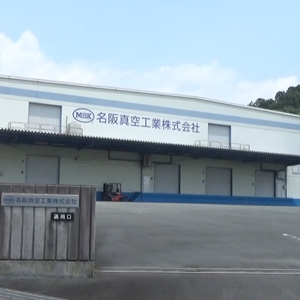 717 Kayumi, Iinan-cho, Matsusaka-shi, Mie, Japan
post code : 515-1411
TEL +81-598-32-2333
FAX +81-598-32-2313
Certified:ISO 9001 / ISO 14001
More info.
Meihan Plastic Technology (Dongguan) Co., Ltd.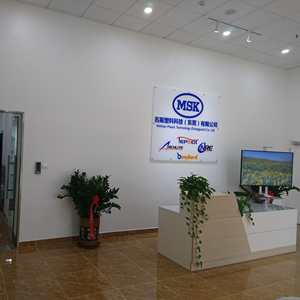 1F, No.8 Building, Weizhi Industrial Park, Jiaoshe Village, Dongkeng Town, Dongguan City, China
Post Code : 523443
TEL +86-769-8386-3223
FAX +86-769-8338-7863
Certified:ISO 9001 / ISO 14001
More info.
Company History
| | | |
| --- | --- | --- |
| 1968 | September | Meihan Shinku Mekki Kogyosho was established in Kashiba-cho, Kitakatsuragi-gun, Nara. |
| 1983 | November | Convert to joint stock cooperation, Meihan Shinku Kogyo Co., Ltd. |
| 1988 | November | Former Kashiba factory was set up as Imaizumi factory. |
| 1989 | February | Kaminaka factory was set up in Kashiba-cho, Kitakatsuragi-gun, Nara. |
| 1991 | June | MR line was built in Kaminaka factory. |
| 1995 | September | Sakurai factory was set up in Sakurai city, Nara. |
| 2000 | November | Kanan factory was set up and Sakurai factory was integrated to Kanan factory. |
| 2003 | July | Additional MR line was built in Kanan factory. MSK started manufacturing and selling their own brand. |
| 2004 | March | Additional MR line was built in Kanan factory. |
| 2005 | April | Kamada factory was set up in Kashiba city, Nara. |
| 2005 | December | China office was set up in Shanghai. |
| 2006 | January | Head quarter was relocated to Kanan factory. |
| 2007 | February | Started production and sales of roll to roll coated film. |
| 2007 | April | Started production and sales of MSK original sheet "ARCHLITE" |
| 2007 | October | China office was relocated from Shanghai to Dongguan. |
| 2008 | January | Roll to roll sputtering machine and EB vapor deposition machine were introduced. |
| 2009 | June | Two additional film coating lines were built. |
| 2011 | August | An additional film coating line were built. |
| 2011 | December | MSK KOREA was established in Anyang-shi, Korea. |
| 2012 | May | Mie factory was established in Matsusaka-shi,Mie,Japan. |
| 2015 | February | MSK KOREA closed. |
| 2016 | November | Meihan Plastic Technology(Dongguan) Co.,Ltd. was established in Dongguan,China. |
| 2017 | February | China office in Dongguan closed. |
| 2017 | September | Meihan Plastic Technology(Dongguan) Co.,Ltd. has started operation. |
| 2018 | July | Sputtering liner for film materials was set up at Mie factory |
| 2019 | November | Mie factory was set up high-performance sputtering line. |
| 2020 | June | Mie factory add high-performance sputtering line. |